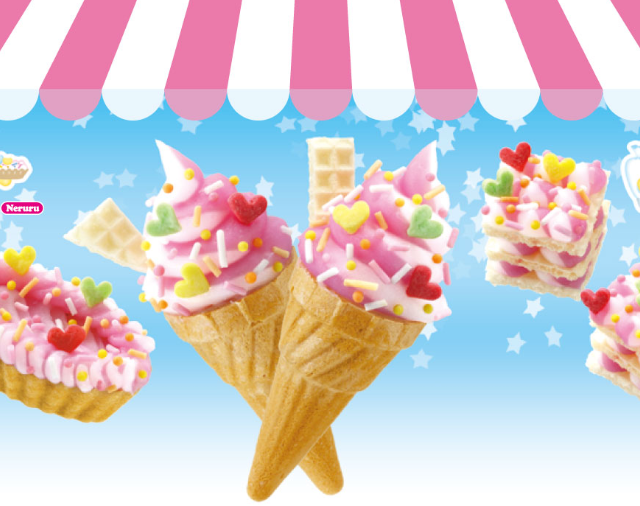 tanoshii cakes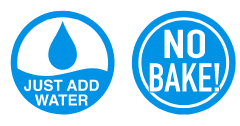 Allergy Information
CONTAINS WHEAT, SOYBEANS AND MILK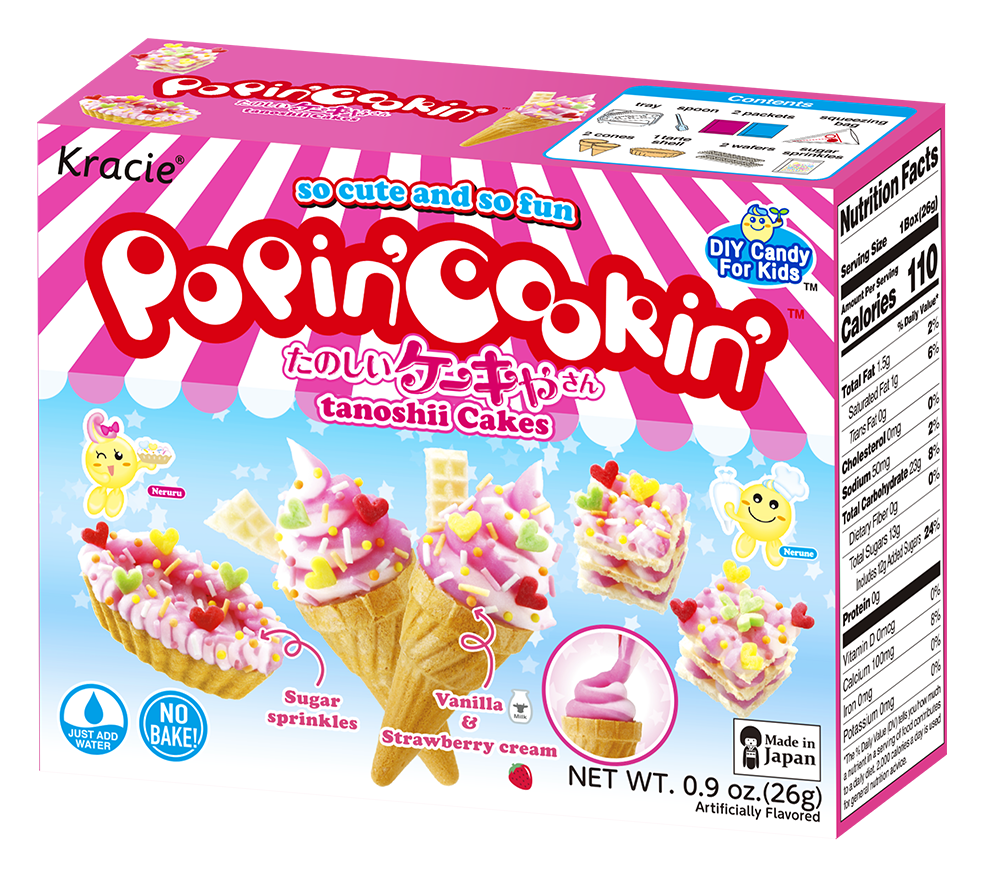 Recipe
Ingredients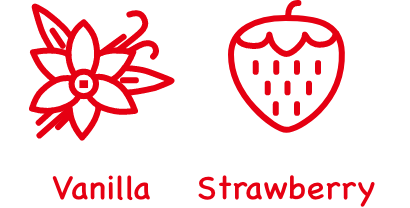 Before making…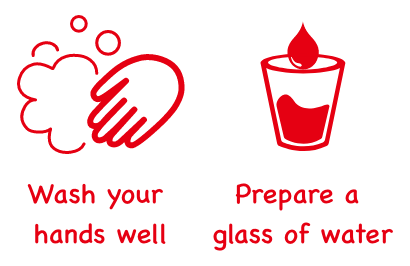 Enjoy making pastries only using
the packing pouch as a prep sheet!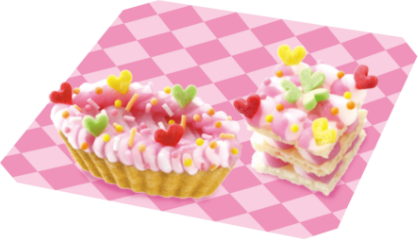 Contents


Let's make!
1 Cut the wafers!
Cut the wafers along the lines on the front by using the spoon however you like on the packing pouch.

2 Make vanilla & strawberry cream!
Use scissors to cut off the triangle cup.
Add powder from the pink and blue packets to the two sections of the tray.
Add a full triangle cup of water into each section. Then mix well using spoon until creamy.

Fold down the top of the squeezing bag along the horizontal dotted line.
Fill one side with all vanilla cream, and the other side with all strawberry cream.

Fold the top back up, then twist the top.
Use scissors to cut off the tip along the dotted line.
Gently squeeze cream from top to bottom for a smooth application of the cream.

3 Enjoy making pastries however you like!
Make ice cream
Materials

A cone / A piece of cut wafer

Squeeze the cream into the cone in the shape of swirled ice cream.

Decorate with wafer and sprinkles!
Make a tart cake
Materials

A tart shell / 2 pieces of cut wafer

Put wafers into the tart shell. Squeeze the cream onto them.

Decorate cream and sprinkles!
Make a cake
Squeeze cream on each piece of wafer, and stack them.

Decorate with cream and sprinkles!